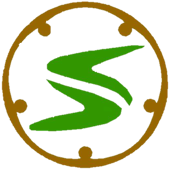 The Save the Ifugao Terraces Movement (SITMo) is a non-stock, non-profit, non-government organization formed in March 2000 by the Philippine Rural Reconstruction Movement (PRRM) from a core of federations and networks of people's organizations and individuals. It was registered with the Philippine Securities and Exchange Commission on April 19, 2002. Among those who have united to form SITMo are federations of sustainable agriculture, environment and natural resources and management practitioners, sustainable energy advocates and community health workers, communities that have bonded to ensure eco-tourism in heritage site villages, professionals, entrepreneurs, and government officials.
After its launching in the year 2000, SITMO's Board of Directors and the leaders of its member federations were involved in the planning and implementation of the phasing down of PRRM's SRDDP and scaling up of SITMO's operations. By this time, SITMO stepped up its advocacy for the protection and preservation of the Ifugao Rice Terraces.
From 2001-2004 when the past provincial administration adopted the Ifugao Rice Terraces and Cultural Heritage Program as the administration's banner program, SITMO leaders and members were engaged as consultants, staff, or active participants in the implementation of the National Commission on Culture and the Arts Php 50 million grant and UNESCO's $ 75,000 Emergency Technical Cooperation Assistance Programme (UNESCO-ETCAP) grant for the terraces protection and the province's own local initiatives that included the Investments Matching Expedition for the terraces. SITMO's program advocacies have also been informed and were adopted in the Pro-reforest, Re-use, Health & Nutrition Status Improvement and Assistance Program (Hensipap) and Organic Agriculture Programs of the Provincial Government.
In 2004, SITMo strengthened its role as a leader in safeguarding the Philippine Rice Terraces as a World Heritage Site. It had rendered assistance in community development ranging from research, surveying, project planning, capacity-building, community organizing, participatory land-use and development planning, mechanical engineering, laboratory research, crop intensification, environmental advocacy, participatory local governance, empowerment of women health workers, educational tourism and the development of micro-enterprises.
Through its programs on sustainable energy, education and cultural enhancement, livelihood, and good governance, it had spearheaded research projects on rice intensification, organic farming, dojo production, eco-cultural tourism development, and mapped indigenous knowledge sources of the Ifugao people, which now form a sound basis for the updating and/or expansion of development programs of the local government. The outputs informed on existing development initiatives in Organic Farming, Cultural Mapping, Curricula Indigenization, Educational Tourism through the Community Learning Centers managed by the elders in the communities, and Eco-Cultural packaged tours organized by the out-of -school-youths and young volunteers.
Highlights of Achievements
I2002 - SITMO was able to successfully implement one community-based micro hydro project with the assistance of PRRM.
2004 - With its new members from the UNESCO-ETCAP Team, SITMo facilitated community-based land-use and zoning which resulted in barangay land-use plans founded on indigenous land-use and zoning systems in two terrace clusters. These were implemented through a municipal ordinance. The process was an interface of the Indigenous People's Rights Act of 1997 (IPRA Law) and the Local Government Code of 1991. This was seen as the first ever of its kind in the Philippines. Its inventory of values method which was developed in the process was shared as best practice in the Regional UNESCO Workshop in Cultural Mapping for Asia and the Pacific in Bangkok, Thailand.
2005 - SITMo won the Ashden Awards for renewable energy recognized by H.E. then Prince Charles. The prize was used to provide electricity in one far-flung barangay, provide spare parts for a turbine in another barangay.
2006 to 2009, SITMo implemented 4 major projects:
Indigenous Knowledge Transfer Project with funding from the National Federation of UNESCO Associations in Japan

Reforestation and Dojo Production Research, in partnership with IKGS with funding from the Japan International Cooperation Agency (JICA)

System of Rice Intensification with funding from the United Nations Development Programme (UNDP). This was a grant awarded to SITMo for winning the Panibagong Paraan Contest, the World Bank's country-wide contest on innovative initiatives of the Philippines' Non-Government Organizations

Eco-Tourism, an initiative of SITMo volunteers and Out of School Youths

Provision of technical assistance for the codification of health policies and regulations in the priority malaria-endemic municipalities of Ifugao, Kalinga, Mt. Province, and Isabela. This project is funded by the Global Fund through the Tropical Disease Foundation (TDF Inc.) as the principal recipient.
Past Projects and Programmes